Meatballs are a perfect compliment to a great big bowl of spaghetti. This Italian meatball recipe is easy and fast. Keep in mind that you can vary this meatball recipe to accommodate for personal taste or dietary needs. Here is a list of the ingredients you will need for this meatball recipe:
Ingredients
| | |
| --- | --- |
| 1-2 lbs | Ground Beef |
| 1 | Egg |
| 3/4 Cup | Breadcrumbs |
| 1/2 Cup | Romano Cheese, grated |
| | Salt |
| | Pepper |
| | Oregano |
| | Basil |
| | Garlic powder |
| | Onion powder |
| | Fresh Parsley |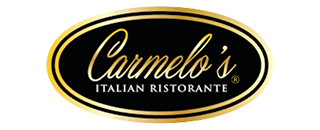 Carmelo's Italian Ristorante Authentic Italian Restaurant
Punta Gorda, FL 33950
---
Mamma's Polpette: Family recipe Meatballs simmered with Pomodoro Sauce, topped with Sopraffina Ricotta, Basil & Parmigiano Cheese
Directions
In a large mixing bowl add the ground beef, 1 egg and breadcrumbs. Next add the chopped fresh parsley, Romano cheese, and the rest of the spices. Use your preference on the amount. I like lots of salt and spices.
Once you have all the ingredients in the bowl, get a large mixing spoon or get ready to get your hands messy. Keep mixing until the texture looks somewhat consistent. Do not over mix or the meatballs will be mush.
Next get a large sauce pan or frying pan and add a small amount of olive oil just to cover the bottom of the pan. Put the heat on low. If you like you can chop a bit of garlic and onion into the pan to add a little more flavor to the meatballs. Start making the meatballs by rolling them into your hands. Press some of the mixture tightly in your cupped hand and then roll into a ball.
Place the meatballs in the frying pan as you roll them. Take a wooden spoon or just a plain spoon and move the meatballs around in the pan so they brown evenly. DO NOT OVER COOK OR BURN the meatball. This is the toughest part of this meatball recipe. Frying them is just to flavor and form and firm the outside of the meatballs. They will fully cook when you take them one by one and carefully drop them in a cooking tomato sauce. If you want to just make meatballs without sauce ( why would you?) or if you have a sauce already done, place the meatballs in the oven and bake for about 25 minutes at 350 degrees. But really to do this right, this Italian meatball recipe requires you have a spaghetti sauce cooking right next to the frying meatballs. Again, don't over fry the meatballs or they will be hard as a rock on the outside.
After you drop them in the red sauce, use a wooden spoon to occasionally stir them. Look if a meatball breaks up, not a big deal, but go easy so that most of them make it. Simmer for 20 minutes and then try one.
Enjoy your meatballs over a bowl of spaghetti to get the most out this meatball recipe.
Here are Some Other Resources to Quality Products
Sausage Pizza Recipe | Meatball Recipe | Sicilian Toast Recipe